Awards & Reviews of TechSoftwareLogic Mac Data Recovery Software
TechSoftwareLogic products have gained appreciation across some of the most renowned platforms.
Reviews of TechSoftwareLogic Mac Data Recovery Software
1.Mac World
Ratings 
The data recovery company TechSoftwareLogic though a new player on the block is showing incredible potential. They have quite an exciting product line on offer, especially their Mac Data Recovery Software. The software is easily downloadable from their website and comes with a demo version that gives you the chance to try out the product before buying it; pretty impressive! Also, the software's performance and accuracy while recovering formatted data from Mac are worth appreciating.
2.Tom's Guide
Ratings 
TechSoftwareLogic Mac Data Recovery Software comes packed with all the features a product in this niche should have. It achieves remarkable data recovery from damaged Mac devices while having a simple yet interactive interface. This product is well worth putting your money on the line. And if you're in doubt, use the free demo version to scan and preview your Mac drives to check if your data is visible. If it is, there is up to 99% chance this software will recover it for you.
3.Tech Republic
Ratings 
With the tech world witnessing more data threats with each passing day, a dire need for reliable and competent recovery software has arisen. TechSoftwareLogic Mac Data Recovery Software is one product that gives you assurance and peace of mind when it comes to pulling out lost or deleted data from Mac drives. Our users have reported that the product has worked wonders for them saving them from some significant data disasters.
4.Mac Update
Ratings 
We don't rate products based on their reputation; we test them and derive our verdict from the results. In all the data recovery tests we conducted on corrupted Mac hard drives and removable media, TechSoftwareLogic's Mac Data Recovery Software outshines the other products in its league by a significant margin. We recommend it as one of the best Mac data recovery products out there by a data recovery company that is quickly gaining high ground. The software has advanced scanning capabilities and a convenient to use interface.
5.ICreate
Ratings 
Data Recovery software provided by TechSoftwareLogic quickly fixes the problems and recovered all size lost or deleted files from the hard disk drive (HDD).
6.Alasken Apple Users Group Blog
Ratings 
Techsoftwarelogic data recovery software's are easy to use; work smoothly with all kind of storage devices and also helps in saving the files to an entirely new drive. Their Mac data recovery software is one of the must-have utility for resolving data loss problems.

7.Mac Life
Ratings 
This product retrieves lost or deleted data from formatted drives and other Mac storage media. It is quite straightforward to use and delivers impressive results in most disaster situations. Our users have reported regaining access to their accidentally deleted files from almost all Mac media.

8.MacPlanete
Ratings 
If you have accidentally or intentionally deleted any files from the Mac Trash folder, then just free download and use the Mac data recovery application mentioned on Techsoftwarelogic without thinking twice.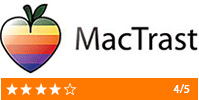 9.Mac Trast
Ratings 
TechSoftwareLogic has proved to be a surprise package. The data recovery company is fast emerging as one of the most reliable organizations in the data repair and recovery arena. In addition to offering excellent Mac Data Recovery Software, they develop a wide array of converter software, file repair products, as well as cleanup and optimization tools.

10.Apple JAC
Ratings 
Techsoftwarelogic Mac Data Recovery is one of the most popular and easy to use; result-oriented file recovery tool. Also, the latest version is much more interface and provides hassle-free data recovery services on macOS.
Contact Us:-